Engineered product design, tooling and high-precision injection molding coupled with a full range of secondary assembly and decorating processes.
Serving customers in the Southeast since 1991 and now present in the Pacific Northwest
Experience fast, precise, and reliable plastic injection molding!
Trusted Service Since 1991
Amdek is a multi-service contract plastic molding company specializing in custom injection molding, decorating, pad printing, tool design, and packaging. Since 1991, we have been using both offshore and domestic tooling sources to provide you the best quality at a reasonable price. We take great pride in manufacturing quality plastic injection molding and pad print decorating products.
Learn more about our services here:
Total Engineering for Simplicity and Robustness
Amdek can provide you with a turnkey project for single parts or complex assemblies. Total engineering for simplicity and robustness are our trademarks with successful projects completed in medical devices, automotive, electronic, industrial, and electrical industries.
Complete Engineered Solutions
Extensive experience in design with engineered materials, tight-tolerance assemblies and all aspects of the injection molding process means one-stop for all of your molding needs. Combined with our industry-leading pad printing facilities and with comprehensive secondary options, you need not go anywhere else for your turnkey solution.
Our staff utilizes 2019 Pro-E, Microvue CMM, laser plate making and many other hi-tech tools to assure success. Maintaining and upgrading our equipment and software throughout, keeps us efficient.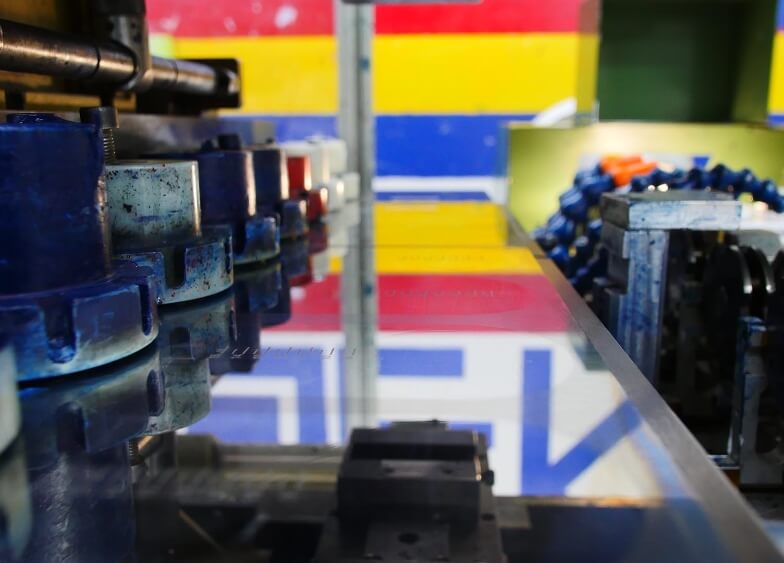 Automation
We automate equipment here at Amdek to meet production and price point needs of all our imprint customers. We also consult, design and provide various automated solutions for your in-house needs.
Customers Are Our Priority
Call us today for any plastic injection molding
and decorating needs.